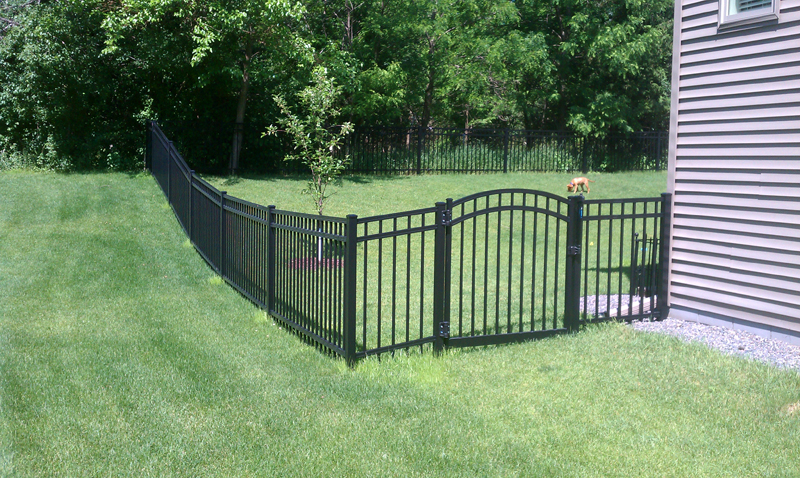 Arrow Fence is a Fence & Gate Installation Company near Blaine, MN that provides the very best vinyl, wood, ornamental and chain link fence and gate installation. Each and every fence installation job we perform is backed by a 5-year installation warranty, on top of the manufacturers warranty. And because we have been a staple in the local Blaine Fencing industry for over 50 years, you know that warranty actually means something!
Fill out our Online Form to connect with our Company.
Check out our great Online Facebook Reviews!
Free Estimate on Fence & Gate Installation Blaine MN
Each and everyone that contacts our Blaine Fencing Company will receive a Free, one-time Estimate. This is where we come to your property, take measurements and discuss product information with you. When you hire Arrow Fence, you're able to choose from a multitude of fencing options that are built for the Minnesota weather. Regardless of your choice, it will hold up to the elements.
Wood Fence & Gate Installation Blaine – Cedar wood fences are a beautiful addition to any home or location. Our fence installation experts can ensure you see the most use and years out of your fence by installing it with precision. Get a quote on how affordable installation of cedar wood fencing is when you hire Arrow Fence Co.
Vinyl Fence & Gate Installation Blaine – The Bufftech Vinyl Fence and Gates we install are gorgeous, durable and resilient. Choose from wood grain and flat textures, to the exact color. There are many ways to blend a vinyl fence in seamlessly to your Blaine home.
Welded Ornamental Fence & Gate Installation Blaine – Our Blaine Fence Company offers both Steel and Aluminum Ornamental Fence and Gate Installation. Both of these products are by far the sturdiest option when it comes to fencing materials, but each has their up sides and down sides to another. We would be happy to discuss the differences with you. You can also read this Ornamental Fencing article for some insight. Our Blaine Ornamental Fence Suppliers are Ameristar & Aluminum Fence Supply.
Chain Link Fence & Gate Installation Blaine – There are so many benefits of a chainlink fence. From its affordability, to its breezy design, chain link fencing is a selection many homeowners get behind. Have you seen our specialty chain link fence option? Check out our gallery for California Style Chain Link Fencing.
Blaine Fence & Gate Installation Contractors | Same week Fence Estimates
If you are in the Blaine Minnesota Area and are looking for a superior fence and gate installation company, Arrow Fence is a solution that has helped many enjoy, not only their fence, but the experience of working with Professional for Fence Installation. Get to know our team, contact us today! (763)755-0088