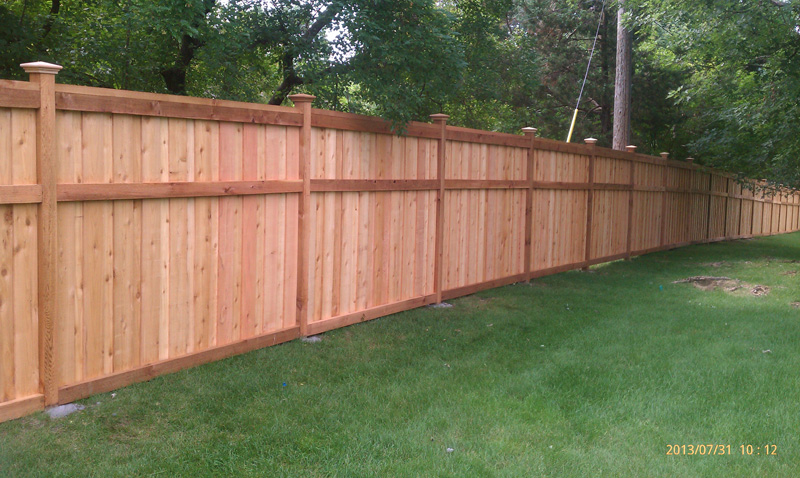 When it comes to wood & vinyl privacy fence installation Blaine MN, contact the contractor you can trust! Arrow Fence Co works vigorously so you don't have to! Our crews are dedicated to make your Blaine MN privacy fence the best on the block. Which ever style, brand, or color option you decide. We have the knowledge to get it in the ground and level from one end to the other. Having over 50 years of experience with fence installation all over Minnesota. We can easily say this state is our backyard. We know the environment, from harsh winters to warm summers. Having a company that knows what products will withstand mother nature is a benefit to you. Contact us today for a free quote for your new Blaine MN wood & vinyl privacy fence installation!
Blaine MN Privacy Fences Installation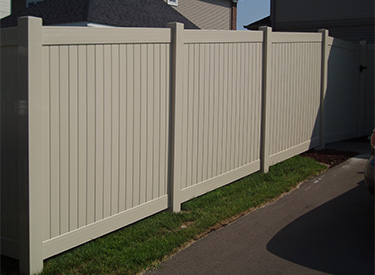 Homeowners that utilize their Blaine MN privacy fence installation professionals have increased benefits. No more worrying about your small children or big dogs. Less hassle about people walking through your yard for a short cut. No more nosey neighbors seeing what you are up to. Or, random walkers eying up your new grill or other lawn items. Feeling safe is supposed to be a right at your home. Help youself feel more comfortable with a professional Blaine MN privacy fence installation company contractor visiting you today!
Styles of Wood & Vinyl Privacy fence Blaine MN Installation
Having a plethora of style options for each type of fence is a must when it comes to expert Blaine MN privacy fence installation. Whether you like the cedar wood look or the modern vinyl – our style options will have the final touches just right for you:
Solid Board
Alternate Board
Scalloped
Framed
Board on Board/Batten Board
We even do chain link privacy fence installation too for all the commercial companies out there! Arrow Fence Company is here to help. Give us a call today to speak with a professional Blaine MN wood and vinyl privacy fence installation specialist for your free quote!
Read Our Google Business Reviews!