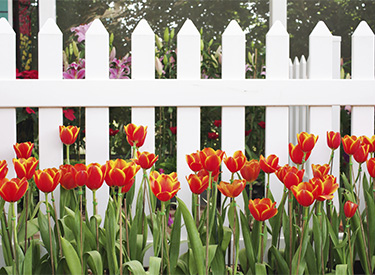 Welcome to the new website of Arrow Fence Company! We are very excited to announce our new site and our blog, which we will be adding to frequently. Although our site is new, we have been in the fence business in Minnesota since 1964. We are a second generation family owned company and are committed to serving the people of Minnesota with high quality fencing services. Our fence contractors and installers know that it is you who keep us in business, and so we always strive to provide the most courteous and highest quality service available. If you aren't happy, we aren't happy. If you are looking for someone to install a fence on your property, contact us at Arrow Fence Company. We will make sure that you are treated right and that you get a high quality fence that will last for years.
Commercial and Residential Fences
At Arrow Fence Company we install many different types for numerous uses. Whatever kind of fence you need for your Twin Cities area home, we can take care of it for you. We also install fences for light commercial uses such as for secure back areas for body shops and athletic complexes. A lot of time can be saved if a little league game is played on a field with a backstop, rather than making players walk back and forth every time there's a pass ball or wild pitch. And tennis matches can take forever if there's not a fence surrounding the court. So no matter what kind of fence you need your home, business, or other organization, contact us at Arrow Fence Company and we will make sure you get the perfect one for you.
All Types of Fences
We install many types of fencing at Arrow Fence Company. Below are the different fence types that we provide to our valued customers:
Chain Link/li>
Vinyl
Aluminum
Steel
Wood / Cedar
And we have different materials that we work with every day as well. Below are the standard fencing materials that we use:
Maintenance Free Vinyl
Cedar Wood
Chain Link
Aluminum
Steel
We also provide variations of the above, such as galvanized or vinyl coated chain link fences, and picket fences and privacy fences available in both maintenance free vinyl and cedar wood.
Guaranteed Quality
To show our commitment to the quality of fences that we install, every fence we do comes with a 5 year warranty. We back our word with a guaranteed warranty so that you can feel secure in knowing you are getting a high quality fence. So if you want a good fence from trusted experts in the Twin Cities area, contact Arrow Fence Company today at (763) 755-0088.