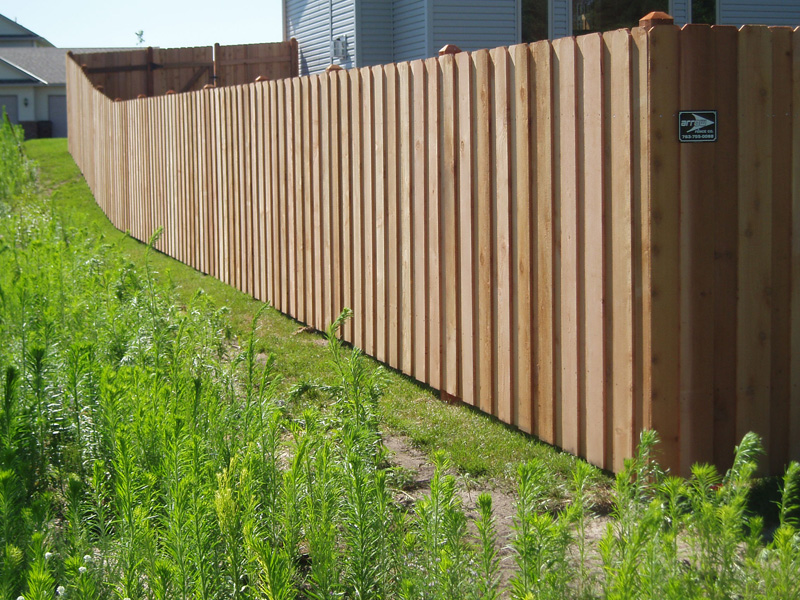 Fencing a property comes naturally to a homeowner in order to securely indicate to the public that the property is being taken care of. There are various types of fences that are available in the market to fit different needs. As a top Fence Installation Company Minnesota has to offer, we use industry standard equipment to help you fence your property. Our professional service is what will help you place a long-lasting fencing option. Our fencing options bring about an array of benefits around your property. We ensure to work with you in order to offer the right solutions for your home environment.
Top 5 Benefits of Fencing Your Yard
Noise Control – This is totally dependent on the choice of the fence you go for. To find the best solution for this particular need, request specialized advice from our experienced team who can guide you to make a decision that is best suited for homes that are close to busy highways or a parking lot. Blocking the sound from the highways requires a good solid fence.
Visual Control – A great fence in your yard gives you the privacy and peace to head out at the back and bask in the sun without the thought of your neighbors or strangers looking at you. You are able to concentrate on pruning your garden and even reading a book at the comfort of your home.
Access Control – Privacy is the most fundamental need that is satisfied by the use of a good fencing option. Fence installation can take some time, depending on the size of the compound you would like to fence. Fencing gives you a lot of liberty when it comes to holding functions in your backyard. In case you want to hold a barbecue or a party, you can restrict it to the family and friends you have invited. Lastly, fences also keep straying dogs from littering around your yard.
Added Comfort – There is nothing as gracious as a peaceful backyard. A good fence provides you with the environment where you don't have to think about the children in the neighborhood kicking the balls into your flowerbed. There is also additional security that enhances security from intruders, both in the day and at night.
Additional Value – Choosing a quality fence to be installed on your land will add to the value of your property and even your time spent within it; for years and years to come, when you choose Arrow Fence for the installation and products.
Full-Service Fencing Company in Minnesota
To satisfy the various needs of homeowners, we provide different fencing options, these include:
Aluminum fences, commercial fences, chain link fences, privacy fences, steel fences, vinyl fencing, farm & ranch fencing, wood fences, fence gates, bumper guards, guardrail installation.