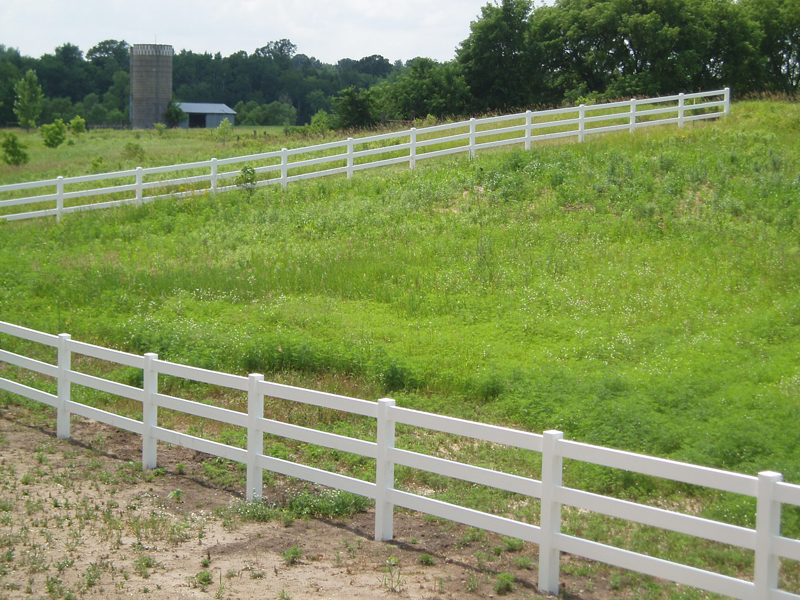 Arrow Fence is a Custom Ramsey MN Fence Installation Company. From townhomes to country farms, Ramsey MN is a diverse Minnesota location. And with all the new construction you might be in need of a quality fence. Take a look at our completed custom fence projects and our work for yourself. With our selection, products, customer service, installation methods and 5-year warranty there are no wrong turns when choosing Arrow Fence.
Fence & Gate Installation Ramsey MN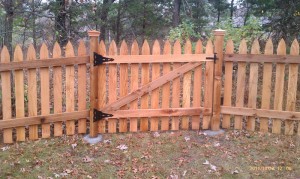 What's a beautiful fence without a gate or two? Arrow Fence Co in Minnesota works with you to not only fence in the desired area but also to ensure your gates are properly placed and constructed durably. All our work is backed by a 5-year warranty. So, even in the worst-case scenario we would be there.
Popular Ramsey Fence Installation
Ranch Fencing – Arrow Fence Co offers wood ranch fencing as well as vinyl ranch fencing. All our products are made to keep your property secure. Our installers create durable and functional custom ranch fences for a multitude of properties around the area. Call for a free quote on your ranch fencing needs today.
Vinyl Fencing – Our professionals don't just install vinyl ranch fencing, we offer a multitude of vinyl fencing options. From a vinyl picket fence style to vinyl privacy fencing and anywhere in between our team will deliver over satisfaction.
Chain Link Fencing – If you like a little air flowing through your fence and are trying to keep this home addition as affordable as possible, consider a chain link fence. This fencing style is popular for many reasons and durably enough to weather just about any storm. Don't think your stuck with choosing between black or green because there are many ways we can customize a chain link fence that is just as beautiful as it is practical.
Ornamental Fencing – Nothing adds elegance and charm like an ornamental fence addition. Completely change the look of your property be adding this timeless and functional style to your property. With no maintenance required, it will be an addition that is totally worth it!
Ramsey MN Fence Installation Company
Contact us online or call (763)755-0088 for a Free Estimate on fence installation.