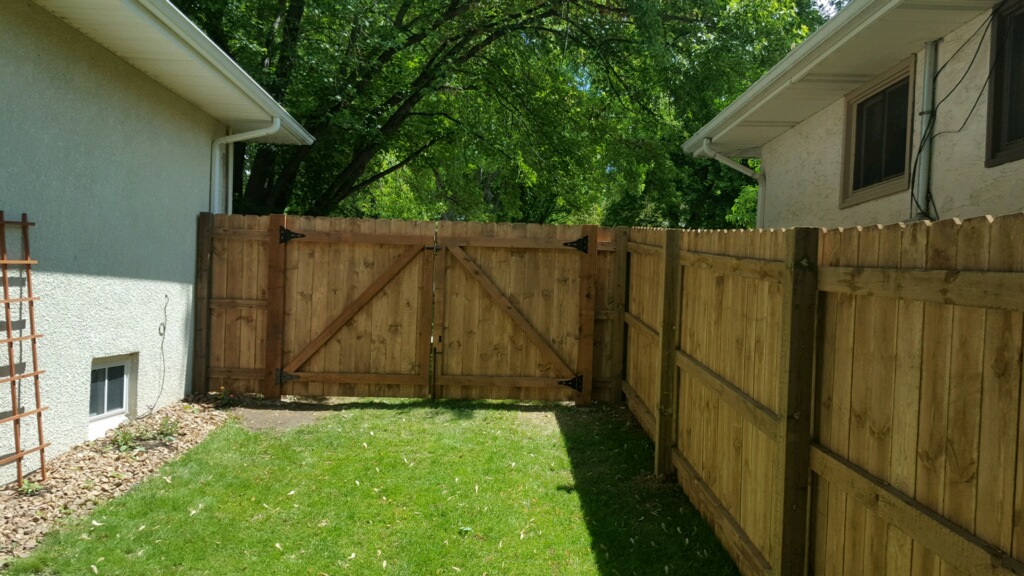 The increasing popularity of privacy fences shows the need for people to have private spaces free from outside distractions. These fences are ideal especially for people who live in densely populated areas. They are popular because of the privacy aspect and many other additional benefits they offer. To increase the chances of having the best fence installed, a homeowner should opt to work with Arrow Fence Company. There are many benefits of Arrow Fence installing your Blaine privacy fence.
Advantages of Privacy Fences
There are many reasons for a privacy fence. Most people prefer the fences because they secure property and keep neighbors and people passing by from seeing inside. They also keep out sounds from traffic. Privacy fencing can offer seclusion and can create an intimate space for relaxation and basically doing anything a property owner wants free from any distractions. They also provide security, safety for pets and children, and increase the property value. Privacy fences are a great choice for people who live in densely populated areas, industrial areas, or near a highway or busy roads.
Benefits of Arrow Fence Installing your Privacy Fence
Choosing the perfect fence is not easy, which is why a person should consider hiring experienced contractors taking into account the big picture of getting the ideal fence. Arrow Fence Company installs privacy fences that are offered in various materials. A client will be able to choose the fence that meets his or her expected standards. For clients with particular demands, the company can build a fence that meets those expectations.
Some privacy fences Arrow Fence Company installs include wood and vinyl privacy fences. Wood privacy fences come in different styles, last long, and they can be customized to fit the contours of a yard. In addition, the fences can keep people and animals from accessing the yard. Vinyl privacy fences are mainly popular because they are maintenance-free and long-lasting. They are also plenty of options to choose from with styles and post tops.
Blaine Privacy Fence Installation Professionals
With fence installation, people should choose fences that will serve the intended purposes. For anyone who wants to prevent people from peeking inside the property, privacy fences are the recommended choice. Arrow Fence Company can help clients install high-quality privacy fences that will last for years and create the desired private space. Investing in them is a wise choice. If you want to get the perfect privacy fencing system, contact Arrow Fence Company today.