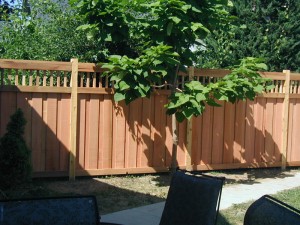 Looking to add a Privacy Fence Anoka MN? This beautiful and historic city is an amazing place to plant family roots. Add to the charm of your property by teaming up with Arrow Fence Co. for the perfect Privacy Fence in your Anoka, MN yard. Dreaming of a Vinyl Privacy Fence, tradition Wood Privacy Fence or maybe a custom combination? Our skilled privacy fence installers can take your addition to the next level. Contact Arrow Fence Co today and let's get this party started! (763) 755-0088
Popular Privacy Fence Options Anoka MN
Cedar Privacy Fence – Traditional Wood Fencing, installed to code and to your own personal tastes. Choose your own pattern: Board on Board / Batten Board, Solid Board, Alternate Board, Scalloped & Framed.
Vinyl Privacy Fence – Maintenance-Free, with multiple color choices and style preferences. You can't go wrong! Customize the finish, posts and so much more when you partner with Arrow Fence Co.
A Privacy Fence is Great for Entertaining
Do you love to entertain? Then a Privacy Fence maybe the best option for you. Keep your party going without unwanted onlookers and lower the noise for your neighbors. A win-win for everyone involved, or not. Lower the distracting noises of a busy road and keep your party to 'invite only' status when you conceal your yard with a privacy fence.
Privacy Fence for Added Security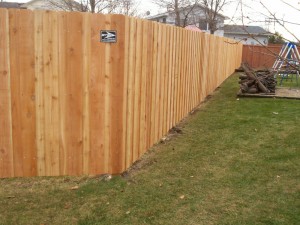 Stop people short-cutting through your yard and keep your animals and kids safer when you choose a privacy fence. Taking away some of the daily worries of just plain living, parenting, homeownership and relaxing.
Highly Rated & Professional Privacy Fence Anoka MN
What happens at home, stays at home – with the help of Arrow Fence Co and our Privacy Fence Installation Services for Anoka, Minnesota. If you are ready for some added space and solitude, contact our Fence Company for a Free On-Site Quote on your Privacy Fence Addition. (763)755-0088
Read our Facebook Reviews for yourself!