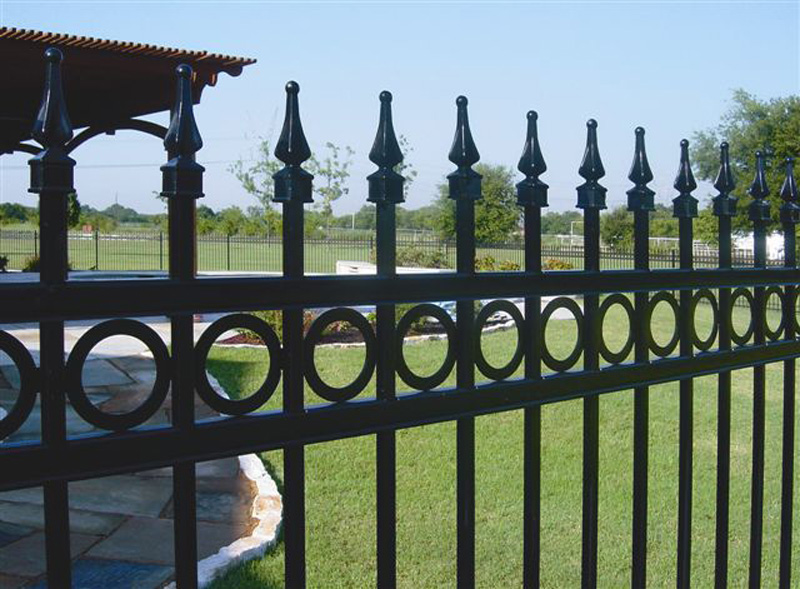 Your one-stop shop ornamental fence company Andover MN can provide your dream barrier. Imagine yourself driving down your block after a long day; just miserable from the immediate past, but then you slow down as your castle is approaching. As you see the strong steel guarding your most cherished treasures, your chest untightens a bit. A smile grows in admiration of the attention to detail, this product is flawlessly completing your property. As you shut your vehicle door and glance at the fence on your property line, you can hear the homestead coming alive, and you realize why you do what you do. Trust a professional Andover MN ornamental fence company like Arrow Fence Co. to construct your finishing touches.
Secure Ornamental Fence Company Andover MN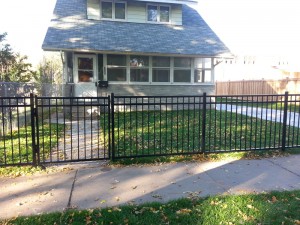 People often think there is no security when it comes to ornamental fences. Well, we disagree! We specialize in security. You can have a steel or aluminum ornamental fence that goes 13' high! Although sure, some very thin ornamental fences will not withstand much. But, if you get thicker pickets, the structural integrity heightens extremely.
For more security you can add locks. Whether you like keys, or a keypad, or both. Having locking mechanisms on your fence can help detour unwanted guests! Having a local Andover MN ornamental fence company on your side, you can have any of your fencing need fulfilled! Give us a call today for an estimate!
Why Ornamental Fence Company Andover MN?
Some people believe hiring a contractor you will get "screwed". Granted, we may be biased but we urge you to hear us out. There are many reasons why to hire an ornamental fence company Andover MN. We have backed up experience. Our list of previous clients shows the time and dedication we have put into this company. We have insurance. Insurance can go a long way, pool lining tears, broken windows, they are not simple fixes. We are stationary. We are local, we have a building, you can find us very easily. IF, there is ever an issue, you don't not have to worry about us ditching town! We provide quality. Quality is a huge deal for Arrow Fence Co. If it isn't quality, it is not a job well done. Give us a call today to speak with an experienced Andover MN ornamental fence company representative!
Take a look at our Facebook Page & be sure to read our reviews!