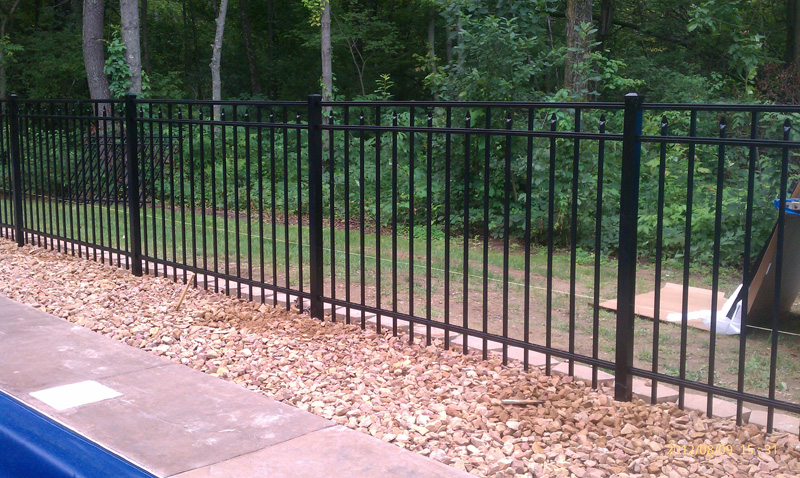 A fence is a good investment for any property. There are a variety of fences available that would meet the needs of homeowners. One of the most popular types of fences is an ornamental fence. Here are some reasons for choosing an ornamental fence for your Blaine, MN property.
Durability
One common feature of ornamental fences is that they are durable. They are usually constructed of quality steel or aluminum. These materials last for many years. Ornamental fences are also weather-resistant meaning that they will not be affected by environmental conditions that may be thrown at them.
Functions
Ornamental fencing gives a home a distinct look. The prominent look of an ornamental fence adds value to a property. Ornamental fences also work with a multitude of landscaping and architectural designs. They are designed to add to the aesthetic appeal of an area and to also enhance it. Aside from an ornamental fence being a good choice for decorative purposes, it can be used to mark boundaries that make it clear where a person's property lies. Ornamental fences also provide security and safety.
Different Ornamental Fence Options
Homeowners can choose from many materials for their ornamental fencing systems. These include aluminum, vinyl, and steel. This gives people the chance to choose the look and materials that would suit them. The decision on the ideal material can also be made depending on the intended purpose of the fence.
Arrow Fence Installation Company in Blaine
One company that offers fence installation services is Arrow Fence Installation Company. There are plenty of benefits of Arrow Fence installing your ornamental fence. The company has been installing many types of ornamental fences for decades. It has a reputation for installing ornamental fences that last for years. It always strives to provide high-quality products and services to its customers.
Arrow Fence Company ensures clients get ornamental fences that meet their needs. This is partly achieved by offering any client an outstanding selection of ornamental fences depending on their expectations. Arrow Fence even offers fence designs that are fully guaranteed by a lifetime limited product warranty. This shows the experts are committed to providing high-quality products.
They are without a doubt experienced contractors taking into account the big picture, which is to provide durable fences that will meet the needs and expectations of clients. Regardless of the reasons for an ornamental fence, a person should always pick the best company to install it. Any person thinking of installing an ornamental fence should contact Arrow Company today.