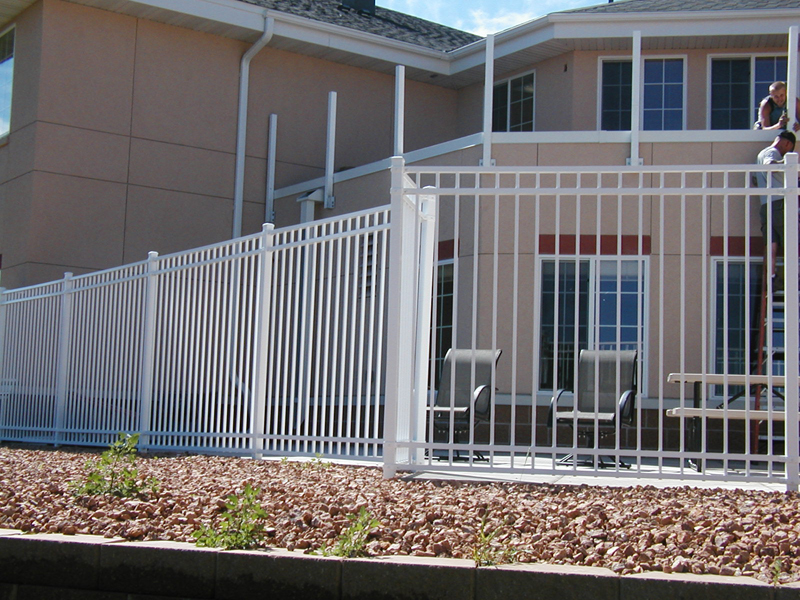 Our Minnesota Fence Company specializes in Installing Ornamental Fences. For over 50 years our small team has created beautiful ornamental boundaries for locals all over Minnesota. From Elk River to Brooklyn Center and all around the Twin Cities; we deliver stunning materials, the absolute best installment methods and outstanding finished projects.
Common Reasons for Ornamental Fence Installation
Pool Fence – Having a pool on your property is an elegant enjoyment. But, it can also be a nightmare if something unfortunate and unforeseen happens. Therefore, many property owners with a pool protect themselves and their loved ones by hiring Arrow Fence to install a gorgeous Ornamental Pool Fence with secure gates.
Garden Fence – There is something so disheartening when all your hard work in the garden turns into some else's enjoyment. Stop those animals from trampling, eating and destroying the fruits of your labor and, actually, get to enjoy them this year once our company installs an Ornamental Fence for your garden.
Perimeter Fence – Do you want to keep the comings and goings on your land to a minimum? A perimeter fence will do just that. Our team is skilled in marking perimeters of your land and fencing the space in.
Golf Course Fence – Golf courses need to be protected from outsiders and animals. It is hard work keeping that fair way up. And the last thing you want to see while opening in he morning are damages that a simple fence could have prevented. Contact our team and let's chat about your options.
Security Fence – Sleep better at night when you know your home is protected by ornamental fence with a gate only allowing entry for specific people. We have designs that no body will be willing to jump and that vehicles can't even barrel threw.
Many Other Applications Too!
Contact our Minnesota Fence Company for a Free, On-Location Estimate by calling (763)755-0088