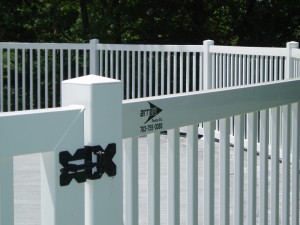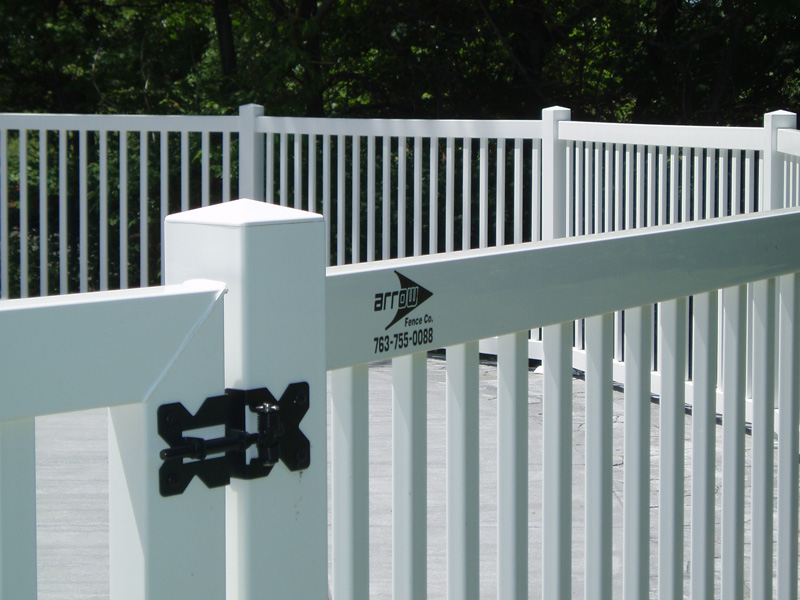 When getting ready to select the fence you would like installed in your yard, there are a lot of factors to consider. Looks, durability, city code, and looking for a qualified local fence installation contractor are just a few examples… Another important factor you should take into consideration is the required maintenance of a fence. Arrow Fence, a Minneapolis Fence Company, would like to share with you a list of Low Maintenance Fencing Types that require virtually no maintenance – talking long term –  and when installed by us are backed by a 5-year guarantee to prove it.
Top Low Maintenance Fencing Types to Choose From
Vinyl Fence – If you want a beautiful fence that looks good for years with little to no work, than a Vinyl Fence may be the fencing choice for you. Just pick your style, our Minneapolis Fence Contractors offer many, and after installing your fence it won't need any more maintenance than a few hose offs. From decorative to privacy vinyl fences, our vast fence selection ensures you get exactly what you want out of your new addition.
Chain Link Fence – Galvanized, California Style, Vinyl Coated and Privacy Chain Link fences offer a variety of applications with very minimal maintenance. This sturdy and affordable fence type is popular in many backyards, parks and business locations around Minneapolis.
Ornamental Fence – Ornamental Aluminum and Steel Fences offers an exquisite look from both inside the property and out. If you choose quality fencing material and a qualified fence installer your ornamental fence will be durable enough to last up to anything without the need of much maintenance. Hose off the cobwebs here and there and that is it. This is truly a beautiful statement piece for your home that requires no elbow grease for you.
So, what type of fence requires maintenance?
Wood Fences – While all the other fences listed above are not damaged by water contact and do not fade heavily due to the sun. Cedar, Redwood, and other types of natural wood fences require more maintenance. Many people do not mind this extra inconvenience because the beauty the fence adds to the property is well worth it, in their eyes. But not everyone is the same.
Wood Fence Maintenance
After a wood fence is installed, if you do not want it to darken to a gray it will need to be sealed, stained or painted with the appropriate product. And every three years after that another coat will need to be applied. It is also recommended that sprinklers and other forms of liquid have the least amount of contact with the fence as possible. All wood fences slowly rot, change in color and weather in time, especially when not properly maintained.
Minneapolis Fence Company
For help finding your ideal fence, whether it be low maintenance or not, contact our Minneapolis Fence Contractor for a free estimate on installation and a product guide. (763) 755 -0088
Like this blog? Like us on Facebook!