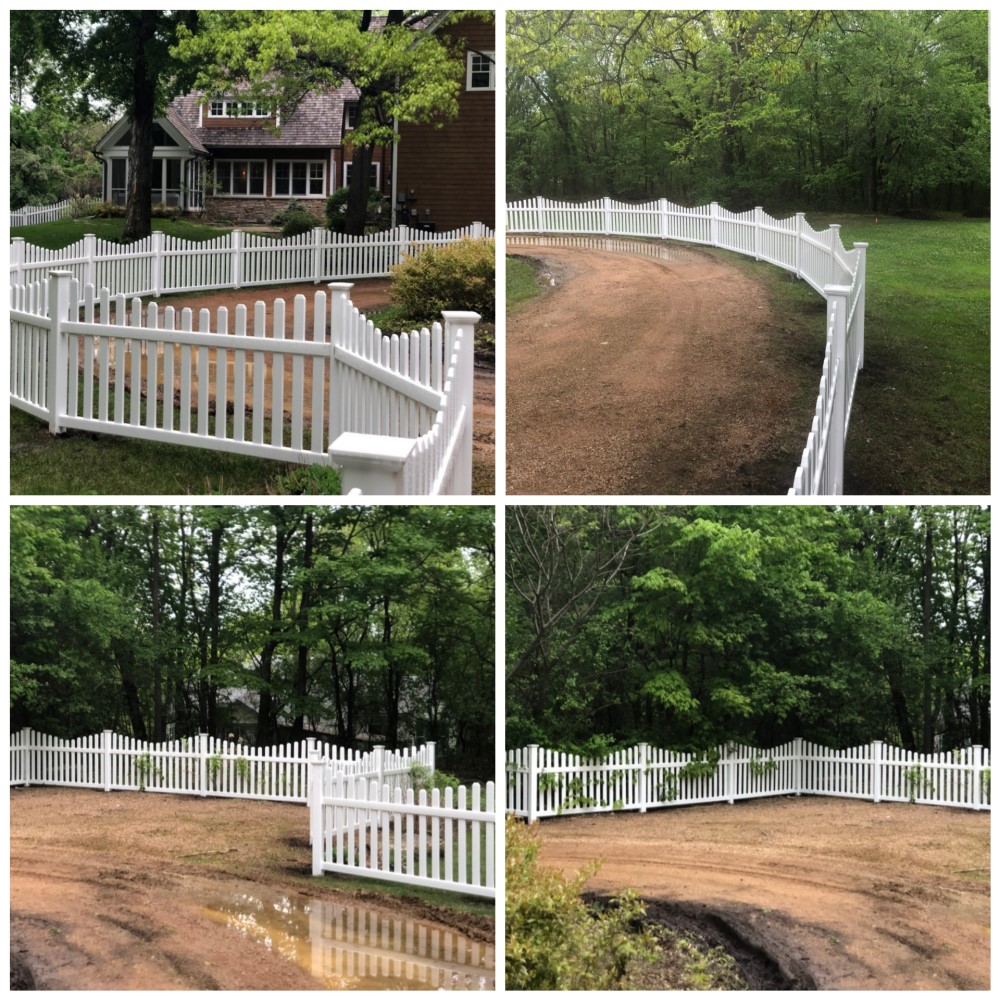 If you want to have a useful and attractive fence, you need to take care of the fence just like any other part of your property. Maintaining a fence is one thing that homeowners have to do or regret later when they need to repair the entire fence at a higher cost. Fortunately, maintaining a fence is not that difficult if you hire a local fence company like Arrow Fence Company. Some fencing, such as Vinyl, Chain Link and Ornamental, require much less maintenance. But it is always important to take a look at your sound investment every once in a while to ensure its strength and function.
Our 5 Year Fence Warranty is Insurance that we will be there for your fence, even after we complete the installation.
Inspect Your Fence Regularly
Some people tend to forget about the fence once it is installed. It is recommended to have regular inspections on any type of fence you have installed to ensure that it is not damaged. Rust, sagging posts, water, and insect damage are examples of what can affect different fences. It is essential to watch out for these problems frequently.
If you want to avoid expensive repairs, look for signs of insect or animal damage. Once you discover a problem, contact a fencing company to help you sort out the issue before it becomes extensive. Once you check these signs frequently, you will ensure that your fence will remain standing always.
The fence materials we provide our clients are superior and that greatly minimizes the chances of damages occurring. But this is life, and things can and do happen.
Repair when the need arises
As fences age, they will require some repair work, even if you have provided the necessary maintenance throughout their time of service. Materials like metals and wood age and they can suffer from some decomposition based upon the quality of the elements that were used. Once you discover a minor issue, always have a fence company check it out. Fixing loose screws and nails, sagging gates, rails that are down, and other minor repairs should be fixed before they become bigger problems that you can't fix easily.
Maintain the fence to preserve its condition
Although checking for damage is essential, regular maintenance is essential to keep the fence in the best condition. The type of fence and the material used on the fence dictate the type of technique you can use to preserve the fence. There are fence types that require pressure washing, painting, staining, water sealants, and other methods.
Trust a Local Ham Lake Fence Professional with over 50 Years Experience to install your next fence
Since most homeowners might not have the time to do this job by themselves, hire a fencing company to do the work for you. At Arrow Fence Company, we have been in the industry for more than 50 years. We have the experience to install for you any type of fence and also maintain it, even after five years have lapsed.