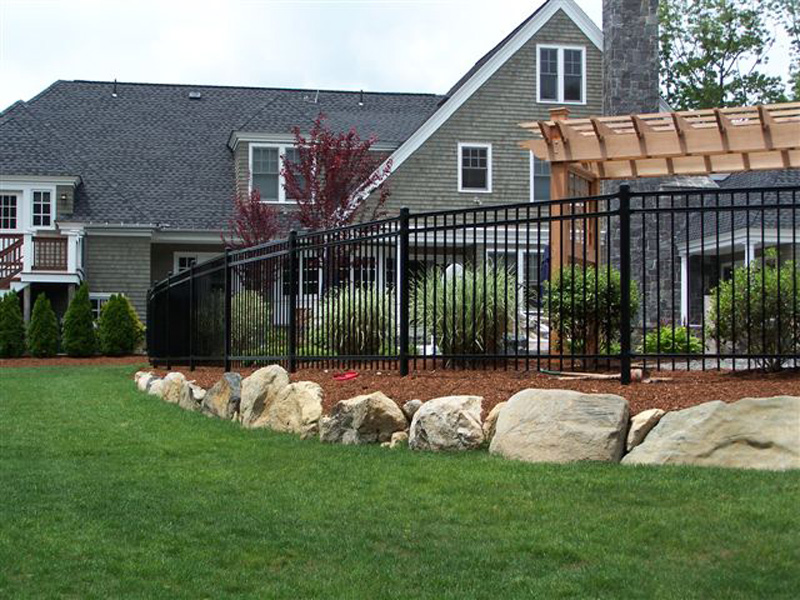 A fence around your property can serve as a privacy shield from neighbors seeing into your yard or trespassers. Also, a fence can enhance the appearance of your home on the outside. You can as well use fences as part of your landscape design. When deciding on the type of Isanti MN fence installation, you should know that there are different types available and each has its own set of benefits. They include vinyl, chain link, wood, ornamental, and privacy.
Wooden Fencing
Wood fencing is preferred by many people because of many reasons. The panels are strong, sturdy, and durable. They are available in numerous designs. You can stain or paint the fence to match your home décor or landscape design. Wooden fences are available in different heights from four feet to eight feet tall for those looking for high fences to keep people from seeing inside their yard.
Vinyl Fencing
Vinyl fences are also available in a host of styles, colors, and designs. They can be cut or shaped to any size that you may desire. That allows you to choose a style and design that well matches your property. Additionally, they are available in different colors, which mean that you don't have to buy paints or stain removals. They are cost-effective. The lifetime of vinyl fences will far go beyond your expectations if properly installed by fencing contractors near Isanti MN.
Chain Link Fencing
Chain link fence provides a unique benefit that makes them an appealing option for numerous people too. Compared to vinyl or wood, this type of fence happens to be the most affordable choice, especially when fencing a large area.
Ornamental Fencing
Ornamental fences are available in various materials to choose from depending on your preference, including wood, aluminum, and wrought iron. These types of fences offer both security and attractiveness. If you don't want to protect yourself with large walls of wood, you can go for this one.
Privacy Fencing
If you want to get away from the hustles of everyday life, a Privacy fence can be the best option for you to offer the privacy you need. This type of fence allows you to relax in your yard without your neighbors thinking you're anti-social as they won't know you're outside in the first place. Your pets will also be safer with this type of fence than with a regular fence and large animals won't be able to jump over as it's much higher than a regular fence.
Reliable Isanti Fence Contractor
Any type that you choose from the above, you'll be able to enjoy great fence benefits if it's installed by a licensed and experienced professional. A reliable fence contractor can also help you choose the ideal fence for your needs.