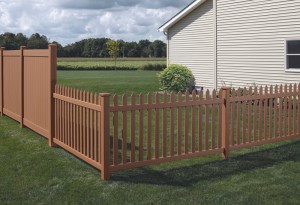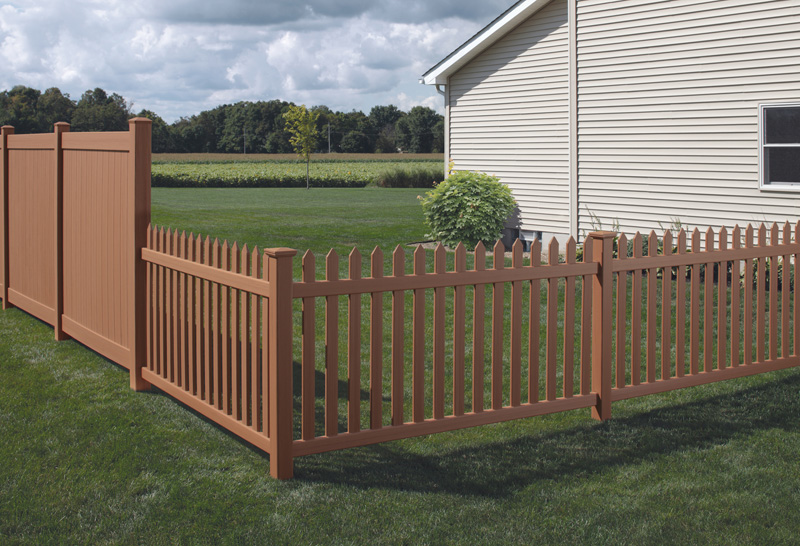 Searching the internet for a home fencing company in MN? Arrow Fence Company has been installing home fences for 50 years! We specialize in Ornamental, Vinyl, Wood, Chain Link and access control. Our team has learned a thing or two from the time our company first started. Our passion is true, and our team loves each and every job we are hired to do. There is something so enjoyable about transforming a home in order to fit family needs. Contact our Home Fencing Company for a Free Estimate on Minnesota Fencing. (763)755-0088
The Choices when choosing our Home Fencing Company MN
Ornamental – Do you want the safest fence possible? One that is able to even withstand a vehicle ramming into it?! Then ornamental fencing is the choice for you. We offer durable Ameristar Ornamental Fencing. Look at this video of a vehicle crashing into their product!
Vinyl – Bufftech® is the trusted brand of vinyl fencing we install. With so many choices, styles, colors and details you will be happy with your choice. No maintenance vinyl fencing offers homeowners a less time-consuming fence option that will last decades.
Wood – Yes, some imitate the look, but nothing can truly capture the beauty of a wood fence like actual wood fencing. The type of wood used for fencing is critical. Cedar is a leader in wood fencing, because of its strength and beauty. However, we don't shy away from a challenge, so if you have a creative wood fencing idea, we would love to help to make it a reality!
Chain Link – If you are thinking about selecting chain link fencing for your home, it is a very popular choice. You can't go wrong with chain link. Maintenance free, galvanized, slats for privacy and customizable heights make this fencing option a real affordable solution for many.
Reasons for Home Fencing MN
Decorative – Make an area in your yard POP with the help of a skillfully installed fence. It will raise your property values and curb appeal.
Perimeter – Ensure lot lines don't shift and hire Arrow Fence to find property lines and fence your land in. No more guessing, or marking your property lines, get concreate evidence when you fence your entire property in.
Privacy – Block unwanted views, reduce traffic noises and enjoy the look of a beautiful privacy fence on your land.
Call Arrow Fence Co for a Free Estimate on all your Home Fencing Needs! (763)755-0088