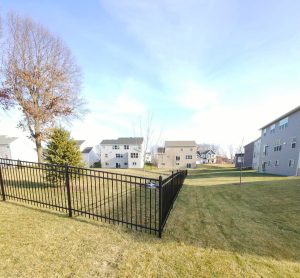 When it comes to putting up a fence on your property, you'll need a dependable fencing company to do the job for you. We, Arrow Fence Co., are a reputable fencing company near Isanti MN with many years of experience. Our Highly Rated Fence Company Isanti MN offers only high-quality services at a competitive price. Our service areas include East Bethel, Ham Lake, Isanti, Blaine, Coon Rapids, and Andover.
Take a look at our Google Business Reviews!
Why choose to work with Arrow Fence Co in for Fence Installation in Isanti?
Licensed and Insured – We are licensed to work within the service areas mentioned above. When you hire us, you can enjoy peace of mind knowing that you're working with a licensed company. In case something happens while working on your property, you won't be held liable. Our liability insurance covers any damage to private property.
Experience – We have been in the industry for many years. Over the years, our experts have gained significant experience to handle any type of fencing in the shortest time possible. We have installed hundreds of fences within our service areas.
Latest Tools and Equipment – We utilize the latest tools and equipment while offering our services. We have all the tools needed for fence installation. Additionally, we have the types of equipment that are designed to make the job faster. We utilize galvanized carriage bolts when installing fencing to ensure that the fence remains straight and sturdy for years. Our experts know what tools they need to get the job done properly.
Contractual obligation – When you decide to let us help with the installation of your fence, we will sign a legally binding contract to put up your fence for a specific price and within a pre-determined time. We understand that we must follow the contract, which protects you as the property owner.
Work guarantee – When you put up the fence by DIY approach, there's no guarantee that the fence will remain functional and beautiful in the years to come. But, if you hire us, you'll get up to 5 years fence installation warranty. That means that in case part of the fence breaks or requires any kind of repair, we will fix it for you free of charge. And we haven't even mentioned manufactures warranty, which is lifetime on a lot of the fence materials we offer.
Enjoy the Benefits for Yourself when you Hire our Highly Rated Fence Company Isanti MN
There are many benefits you stand to enjoy by allowing us to install a fence for you. We will help you install the best fence at a competitive rate. Hire us today to ensure your fence is done exactly how you want it.