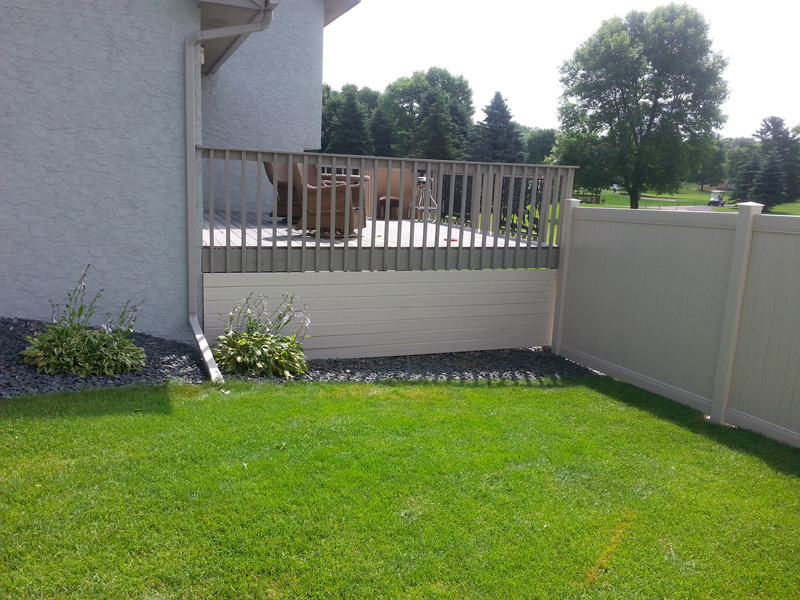 Fences are chosen to achieve different purposes. Whether a person wants a fence and gate for privacy, security, and decorative purposes maintaining the fence is important. It will not only ensure that a fence is in good shape but also able to serve its function. The good thing is that maintaining a fence can be made easier by hiring a professional Ham Lake Home Fencing Company. Here are some ways you can ensure the proper maintenance of your fence.
Common Fence Problems
If a fence is suffering from dry or wet rot, the infected area would need to be cut out completely with a saw and either replaced or patched with new lumber to stop the rot from spreading. Popped or rusted nails that are sticking out of the fence can injure people and rip clothes so they need to be replaced. Sometimes fences sag because of dampness. In such a situation, supporting the sag with a tension rod or brace is necessary. Depending on the fence chosen, if it is not properly maintained it usually fades and becomes an eyesore.
Rot, rusted nails, and improper installation may make the property to look unkempt because of the bad state of the fence. If a fence was chosen for decorative reasons, it will not be serving its purpose. If the fence sags it will not provide security and protection. These are just some ways that poor maintenance can affect the function of a fence. Another important factor to consider is quality. Arrow Fence only chooses the highest quality fencing materials. This means sagging and discoloration is less of a hassle, due to the withstanding product we installed.
Fence Installation, Maintenance and Repair
After installation, regular inspections of the fence can ensure it is in good condition. Some problems may require the help of professionals to deal with them. However, a person has to carry out regular checks to detect the problems. Contacting a professional to handle the maintenance and repair of fences and gates is highly recommended because it helps ensure that the project will get done correctly and extend the life of your fence.
If any problems are identified they should be fixed as soon as possible. If the fence and gate are not repaired, problems such as rot and dampness can become worse and eventually the entire fencing system may have to be replaced. Professionals can help to fix problems early. A person will not have to incur unnecessary costs involved in having a new fence installed or paying more for repairs because of the escalation of problems.
5 Year Warranty on ALL Arrow Fence Installed Fencing
It is important to ensure the fence and gate are well maintained. This will prevent problems and ensure the fencing system serves the purpose for which it was installed. Getting the help of a professional company should always be prioritized. And selecting a long-standing company that backs their installation up with a 5 year warranty is also a great resource you can utilize, if the time should come.