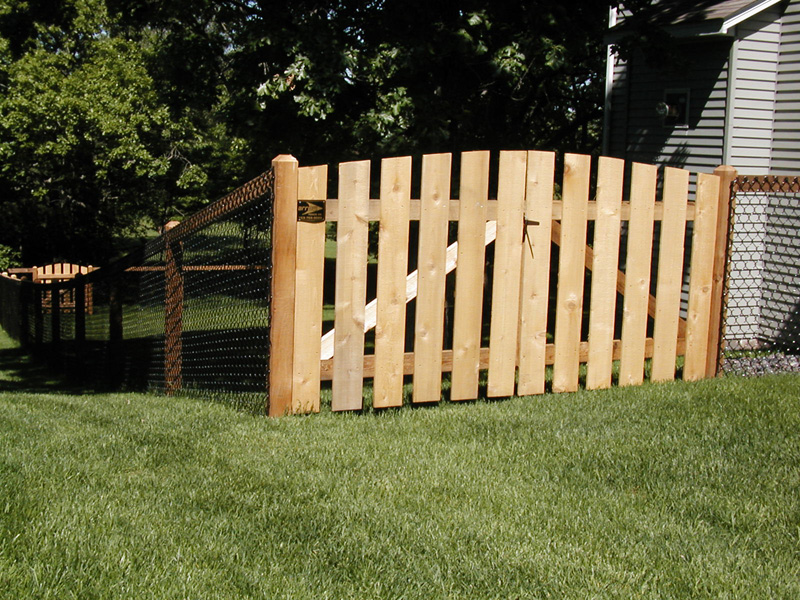 Installing a nice-looking Fence in Maple Grove Minnesota can dramatically enhance your property. The value, look, and security will complete your home when you choose Arrow Fence to install the area boarder that you desire. There are many fence styles out there. When you are looking for a Maple Grove Minnesota fence style, pick the one that works best for you!
Chain Link Fence Maple Grove Minnesota
Your classic chain link fence style Maple Grove MN can be completed professionally by us! It all depends on the style you choose:
California Style Chain Link Fence– Combine wood posts, wood cross beams, and chain link together, you have a cool looking California style chain link fence.
Galvanized Chain Link Fence– The traditional galvanized steel chain link will last for a long time, even in the worst elements.
Vinyl Coated Chain Link Fence– Vinyl coated chain link will give a more elegant look to your study galvanized chain link fence.
Private Chain Link Fence– Get a tall chain link fence and throw some slats into it, you have your self a durable privacy fence!
Give Arrow fence a call for a quote on any of the chain link styles that we offer today!
Ornamental Fence Maple Grove Minnesota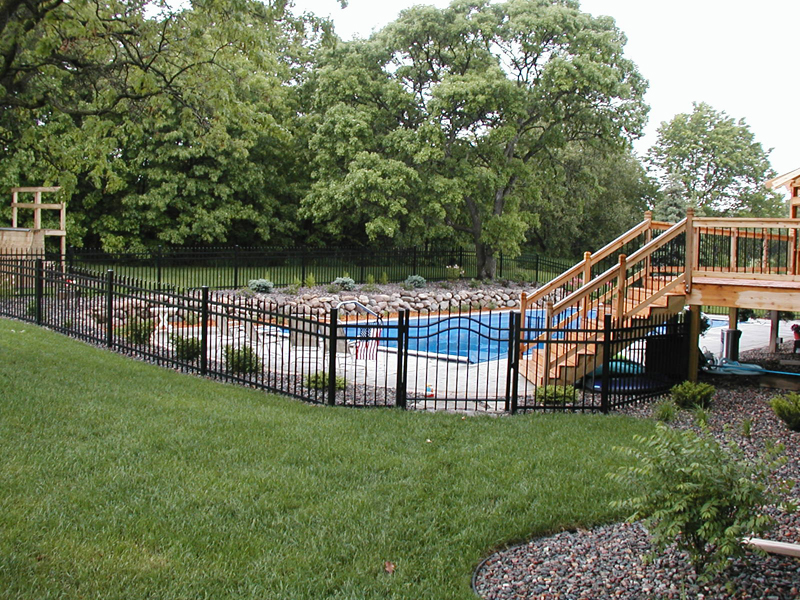 Having an ornamental fence in Maple Grove MN installed on your property will leave you and your neighbors in awe! These elegant and durable ornamental fences will last for a long time and look good doing it. If you would like a pre-galvanized steel ornamental fence that will withstand mother nature and all her fury, Arrow Fence has it! Our lighter aluminum ornamental fences are also very tough and look fantastic. We have many choices of color, tops, and designs. Give us a call today for your Maple Grove ornamental fence!
Privacy Fence Style Maple Grove Minnesota
If you are looking for a privacy fence in Maple Grove MN, we have you covered! Our privacy fences are made from chain link, cedar wood, or vinyl. Whichever make you like you will not regret! Having privacy when you are outside of your home is very peaceful. Take away the street noise, random people walking through your yard, and the sight of other near by homes and relax with your new privacy fence. Our products are made to last. With experience of our teams, your homes boarder will be immaculate. Give Arrow Fence a call today!
Take a look at our Google Business Reviews!