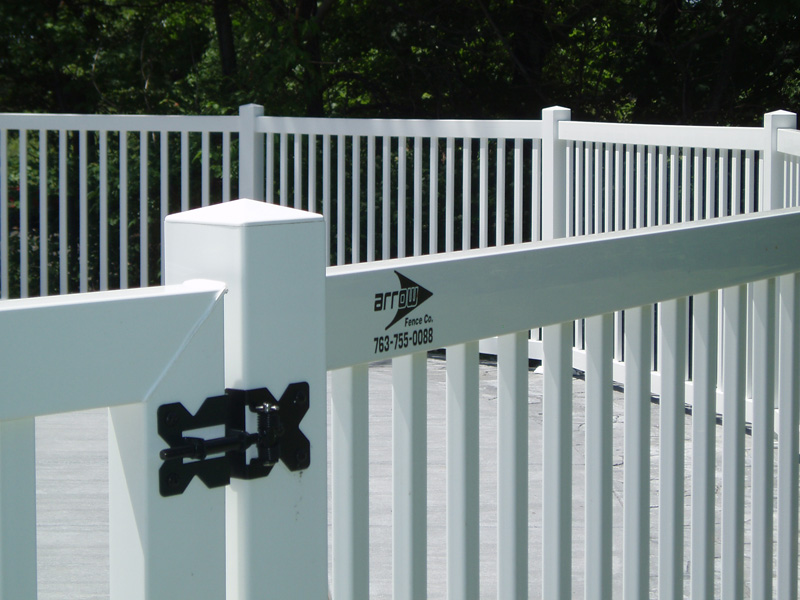 Arrow Co. is a premier custom fence and gate installation company in Minnesota. Vinyl, Wood, Ornamental, Chain Link Fences and Gates are what we install best. Which is why we are a Minnesota Fence Company that specializes in no other services. With a 5-year warranty and 5 decades behind our belt, we guarantee your satisfaction, just read our Google & Facebook Reviews if you don't want to read it from us.
Popular Fence & Gate Styles
Wooden Fence & Gates
Aluminum Fence & Gates
Chain Link Fence & Gates
Minnesota Fence & Gate Installation Professionals
Sturdy Fencing – Our fence company installs only the best of materials. We have a variety of only the best products on the market. A cheep fence installed perfectly will only last so long. Which is why we are very selective with the manufacturers we choose to supply our fencing and gates. Many of the products we work with offer warranties, and on top of our warranty, you will be set if any unforeseen circumstances should arrive.
Quality Gates – A fence gate is one of the most accessed and used parts of a fence. They need to be able to handle the constant use. Our capabilities with gates are quite impressive. We install basic gates with handles and locks, as well as highly tech savvy gates that provide a high level of security. Whether you are interested in a pass code guarded driveway gate or a gate to access your back yard on foot – our team will make that possible for you with just a phone call.