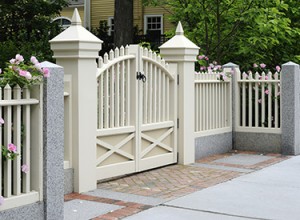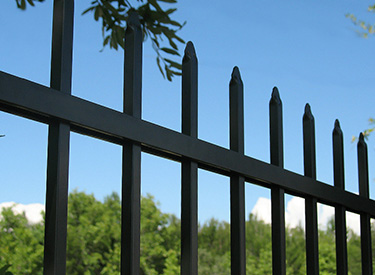 Looking for a fence contractor in Lino Lakes MN does not need to be a pain in the barrier any longer! Arrow Fence Co is a local, experienced, and insured fence company that is here to provide you with the finishing touches to your property. Our highly trained contractors and the long list of fence options we provide are top notch! Being a Lino Lakes MN professional fence contractor, we specialize in not only digging holes and putting up posts but also gate operation installation!
Contact us for Ornamental, Vinyl, Wood, Chain Link Fencing and Gate Operations today.(763)755-0088
Check out our Google Reviews!
Fence Contractor Lino Lakes MN | Gate Operator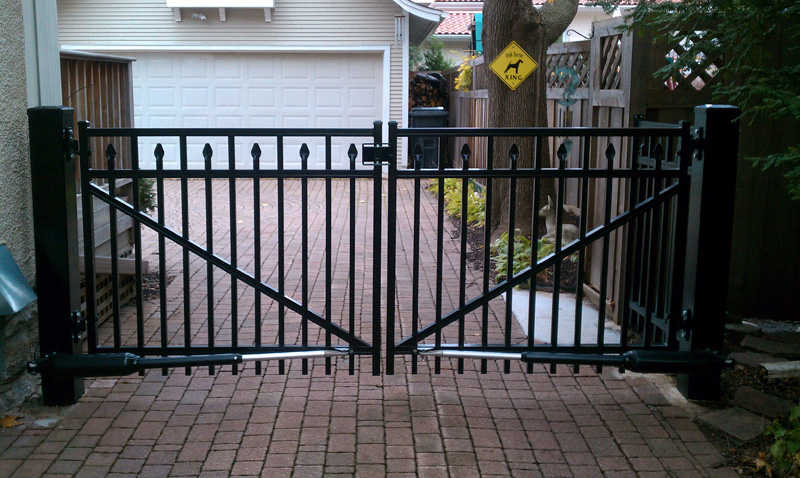 Imagine pulling up to your home with a nice, elegant ornamental metal fence surrounding the property. As you get closer to the closed gate you push on your memory button and the entrance opens for you to freely access your castle. Immediately, after you cross the gate the blockade closes for optimal security. Having security for yourself and property is a great way to keep everything safe. With the help of your local fence contractors Lino Lakes MN, we can get your boundary looking like Fort Knox, or simple and elegant. Either choice you make can be done at a low cost and highly constructed. Give us a call today!
Our Company Proudly Installs Ameristar Ornamental Fencing.
Why Local Fence Contractor Lino Lakes MN?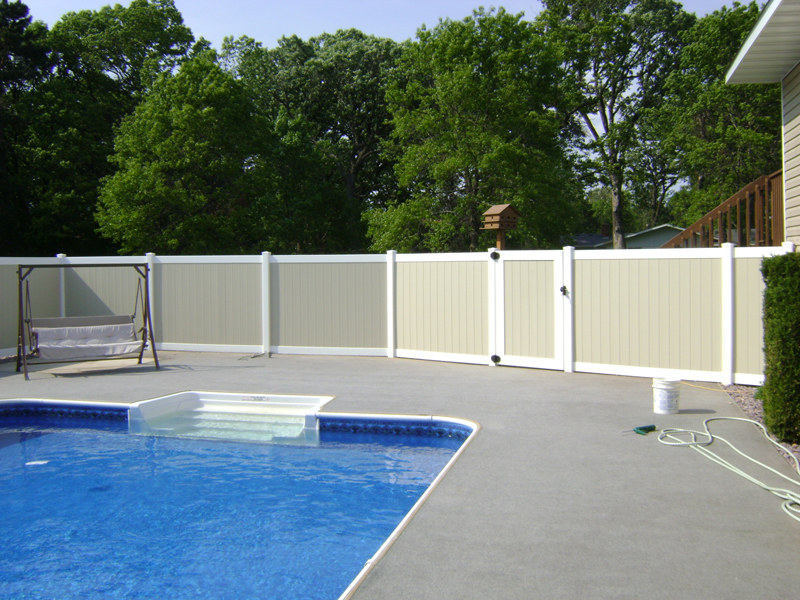 Having a trusted Lino Lakes MN local fence contractor complete the task they are supposed to do is a must for you! It is always unfortunate hearing the stories of "contractors" not performing all of the duties they were contracted to do. Even if the job is immaculate, unfortunately, not all products hold up for some reason; recalls happen, warranties are available. Tracking down a contractor found on a Craigslist type site might be hard after a year when your addition is falling apart. Arrow Fence Co. is not going anywhere. We have been around for over 20 years and we help our clients when it comes to warranties on our installation and the product. We take pride in our work. Give us a call today for a free estimate! (763)755-0088
See more of our Fence Installation Projects on Facebook!