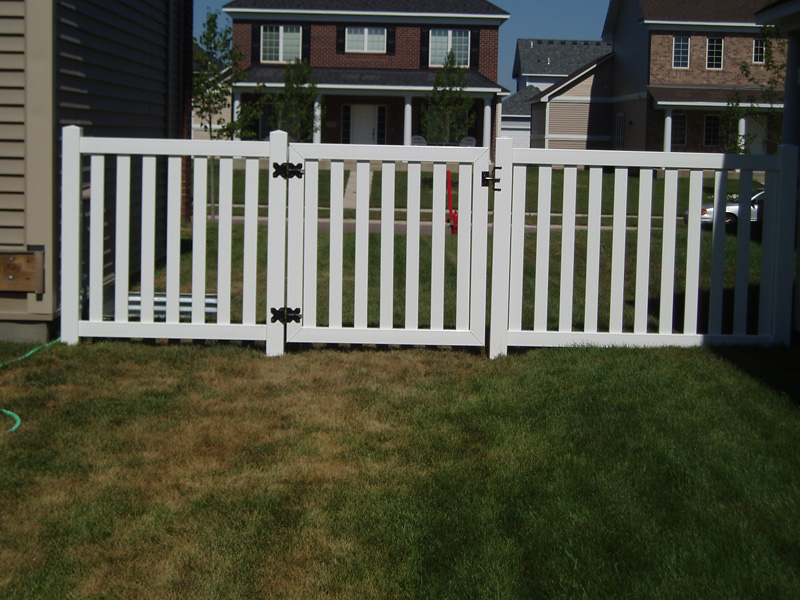 There are many Fence Companies in the Twin Cities, Minnesota. But none like that of Arrow Fence! Call us and see how we are different. From our Free On-Location Fence Estimate to our 5 Year Fence Warranty, our Fence Company in the Twin Cities, Minnesota is sure to leave you a happy fence owner! For over 30 years local residents, business owners, and municipal workers have relied on Arrow Fence for their fence installation needs. Contact us today, your first estimate is absolutely free! (763)755-0088
Arrow Fence Company Twin Cities Minnesota
What type of fence do you have in mind? Traditional Cedar? Maintenance-Free Vinyl? Affordable Chain Link? Or timeless Ornamental? Regardless of what style fence you select, you will only get the best products when working with Arrow Fence Company in the Twin Cities, Minnesota. Our years of local experience has given us the product knowledge and installation techniques that will leave you with a seamless fence installation for years.
Common Fence Styles Twin Cities Minnesota
Cedar Fence – A Traditional Cedar Fence addition looks wonderful in any light. Whether you choose a wood privacy fence, decorative fence or a ranch style fencing, it will surly do the job for years without rest. As long as you keep up with the maintenance it requires.
Maintenance Free Vinyl Fence – If you like the look of wood but don't like all the maintenance that type of fence bring, vinyl may be a great fit for you. You will notice that the cost of vinyl fencing is a little steeper than that of wood, but that is because there is virtually nothing you need to do to it to keep it in prime shape, except a hose off every now and then.
Affordable Chain Link Fence – By far, the most affordable fencing choice is chain link. Our company can quickly install a chain-link fence that will last decades. We offer vinyl coated, galvanized chain link and the popular California style chain link fence.
Timeless Ornamental Fence – Arguably the most elegant of fence options is an Ornamental fence. Our skilled ornamental fence installers can customize every aspect, to give you a one-of-kind property you love pulling up to.
Contact Arrow Fence Company for Twin Cities Fence Installation Services you will truly be happy with! (763)755-0088