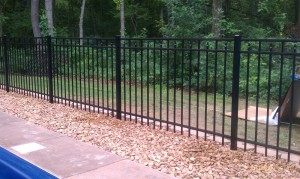 Your go to custom fence company Andover MN is here to help with your barrier! Our professionally installed fences can withstand the harshest of mother natures brutality. While, looking great and keeping unwelcomed guests at bay. Whether you are on a budget or, your home investments are flush. Arrow Fence Co. has the perfect layout for you! If you are looking to add a little extra to your home or business check out our large collection of different style fences; Vinyl, Wood, Ornamental and Chain Link.  With the help of our expert fence installers your structure will be up in no time looking as good as ever! Give us a call today for a free quote from your favorite Andover MN custom fence company!
Why Andover MN Custom Fence Company
Having a local Andover MN custom fence company working for you is always beneficial. We know the area, we know the product, and we are here if any unforeseen issues arise. With over 50 years of experience and having a 5-year warranty your worries will disappear! Our skilled staff exceeds the term "custom fence company". Our clients are family, and that is exactly how you will be treated as. Give Arrow Fence a call today to speak with a profession fence installer!
Andover MN Professionally Installed Fences
Professionally installed fences Andover MN with Arrow Fence provides a large variety of barriers. If you are looking for a decorative design, we have them in many different ornamental options. When looking for vinyl professionally installed fences, look no further. Our collection of diverse vinyl styles will have you in awe. Even our chain link fences have many variables to perfectly make your home complete and safe. All you have to do is check out our collection online or give us a call we can swing by for a free quote! Arrow Fence Co. is here to make your property yours'!