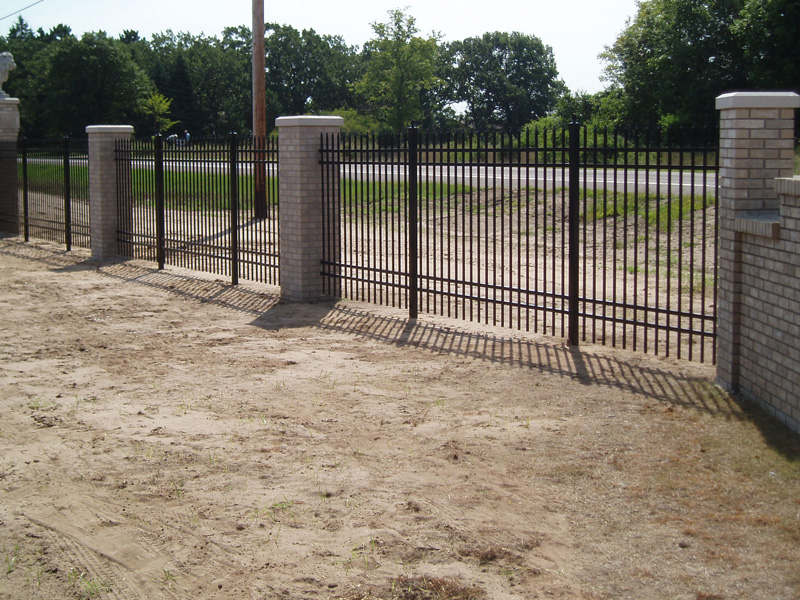 A fence is a crucial component for a person's property, home, farm or even school. There are a variety of fences available including aluminum, farm, vinyl, chain-link, wood, and commercial fences. The type of fence to install can be determined by various factors such as the purpose of the fence. It is important to think critically about the importance of having a fence depending on the property.
Here are 5 benefits of adding fencing to your property.
Security – Security is an important reason to install a fence. If a homeowner has a family or pets, a fence is beneficial because it can ensure their safety. Fences protect against burglary especially when an area is not safe. Fences can also protect family members and pets from wild animals.
Safety – A good fence can provide security and safety. It can help prevent children and pets from wandering off. They are also recommended for people with backyard pools. Having a pool with young kids can be a major safety concern considering that children are naturally attracted to fun. A fence can be tailored to keep the pool safe, private and beautiful.
Marking Property – Land is a valuable resource. A fence works to protect a person's land from being grabbed or encroached on. It marks the boundaries of where the property starts to where it ends which helps avoid disputes between neighbors.
Privacy – Most fences guarantee privacy. People usually want privacy and the freedom to move around on their property. This is especially applicable in cases where a person's home is in a busy neighborhood. Fences are a great choice for people who want to keep to themselves or prevent other individuals from viewing their yard.
Aesthetic Purposes – Fences are designed to not only add to the aesthetic appeal of an area but to also enhance it. Most fences come in a variety of styles, which allows homeowners to pick something that fits their preferences, style, and home. A beautiful fence also raises the value of a property.
Arrow Fence Co is a Reliable Fence Company that installs in Coon Rapids MN
Fencing a home or property gives people peace of mind. If the goal is to fully benefit from investing in fencing, then it is advisable to seek a reliable contractor. Based on the 5 benefits of adding fencing to your property, taking the time to have a fence installed by a professional company is a wise decision. Contact us today at (763)755-0088 or Fill Out Our Online Form.