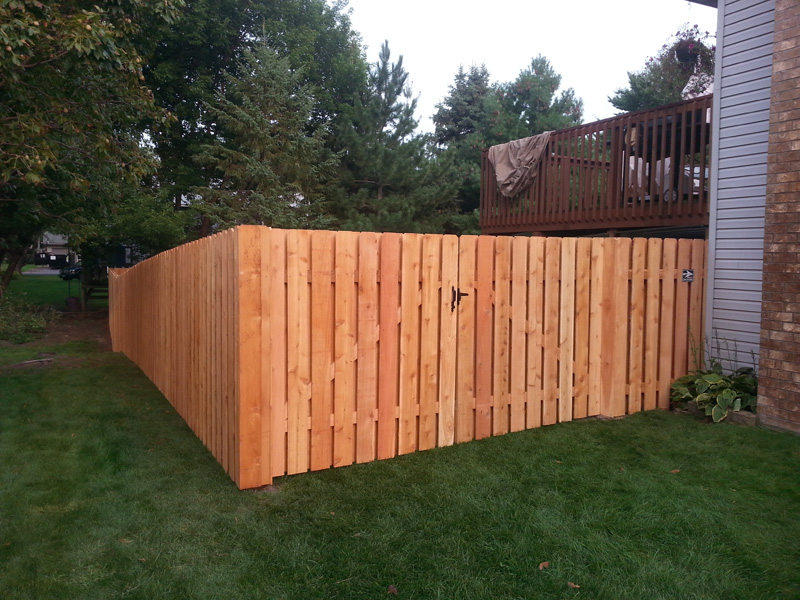 With rapid growth in the area, a Blaine MN privacy fence may be a necessity! Imagine having family over and a constant stream of traffic flying by while having a BBQ. That is a little annoying. A master constructed, heavy duty privacy fence Blaine MN will give your property what it is missing. Get rid of the noise, unwanted visitors, and have yourself a beautiful property barricade from Arrow Fence Co! (763)755-0088
Our Blaine MN Privacy Fence Options
Having a long list of Blaine MN privacy fence options helps you find exactly what you are looking for! Our fence installation crews are highly trained in dismantling and installing gorgeous privacy fences. If you are looking for professional Blaine MN privacy fence company, you have the best with Arrow Fence. Here are some of our privacy fence options:
Cedar Wood Privacy Fence– Comes in full or semi-privacy. Board on Board/Batten Board, Solid Board, Alternate Board, Scalloped, or Framed styles!
Vinyl Privacy Fence– Our Vinyl privacy fence is made to last! No rots, easy cleaning, and will last longer than the old chain link you had before!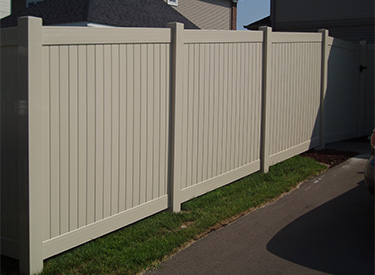 Whichever style privacy fence you would like, our team can help! Our contractors are here assist you in your every need. We thrive to provide the best products on the market at a low cost! Give us a call today for a quote on your new Blaine MN privacy fence!
Professional Blaine MN Privacy Fence Installers
When searching for professional Blaine MN privacy fence installers, look to Arrow Fence Co. We have many years of experience, the proper licensing, and insurance for everyone's safety. Our equipment, crews, and materials are all top-of-the-line. Nothing but the best when you go with Arrow Fence! Give us a call today and speak with a professional Blaine MN privacy fence contractor! (763)755-0088