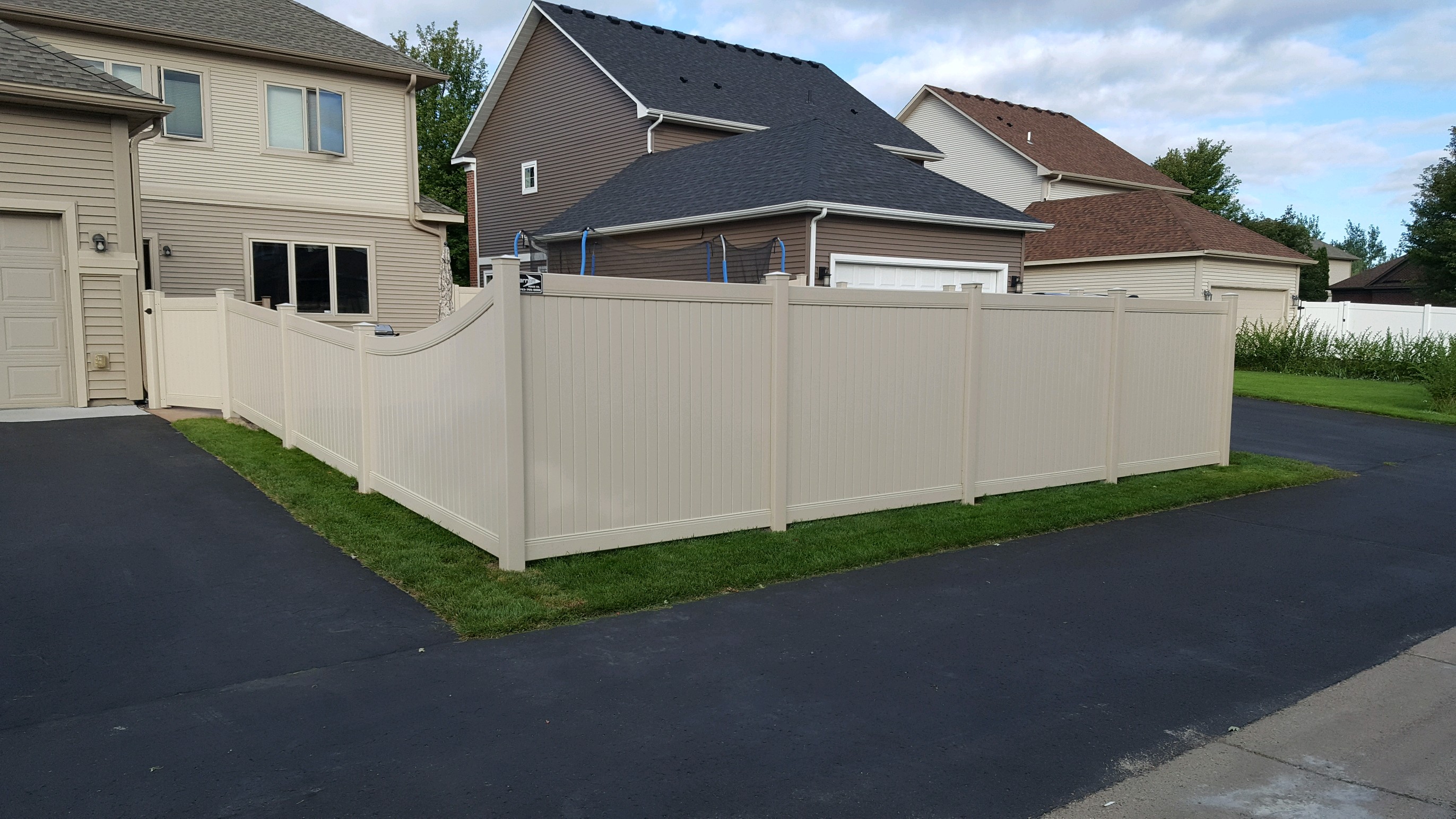 If you are not a resident of Blaine, Minnesota the process of choosing the right fence for a property can be daunting because several things have to be taken into account. Luckily, with a little research and the help of the right Blaine fencing company, homeowners can increase their likelihood of choosing fences that meet their needs. Here are some advantages of the different types of fences.
Blaine Vinyl Fence Installation
An increasing number of people are choosing vinyl fences because they are easy to maintain and durable. The only thing a homeowner has to do is to hose it down occasionally. There are different types of vinyl fences. This is beneficial because it gives property owners a variety of options to choose from. This makes it possible for a homeowner to get exactly what is need-ed. Property owners can install a vinyl fence that meets a particular purpose including the provision of security and for aesthetic reasons.
Blaine Cedar Wood Fence Installation
A professional fence installation contractor can install a wood fence made of high-quality ce-dar. Cedar is often used in fence building because it is durable and cost-effective. Cedar-wood fences are also ideal for people who want the classic fence look. There are various types and designs of wood fences a homeowner can install.
Blaine Ornamental Fence Installation
The good thing about an ornamental fence is that it can give a house a distinctive look while still serving specific purposes. These include keeping people out or young children and pets in. Some great choices for ornamental fences are aluminum, wrought iron, and steel.
Blaine Chain Link Fence Installation
Chain link fences are not only affordable but they are also durable. They are incredibly strong and last for years. They also come in a variety of styles and are customizable. A property owner can choose a suitable style depending on a person's needs and wants. A person should choose a chain link fencing system, which is suitable for the property.
Contact us for a Free Estimate on Blaine Fencing
Homeowners should take the time to choose the best fences for their homes. Working with a professional fencing company is encouraged because of their experience and expertise. The experts know the fences that can meet the needs and expectations of clients. They also priori-tize the use of quality products and always strive to offer impeccable services. Investing in experts is beneficial especially because fences including steel and chain-link fences, can serve their intended purpose for many years. A person who is thinking of installing a fence should get in touch with a professional fence installation contractor today.