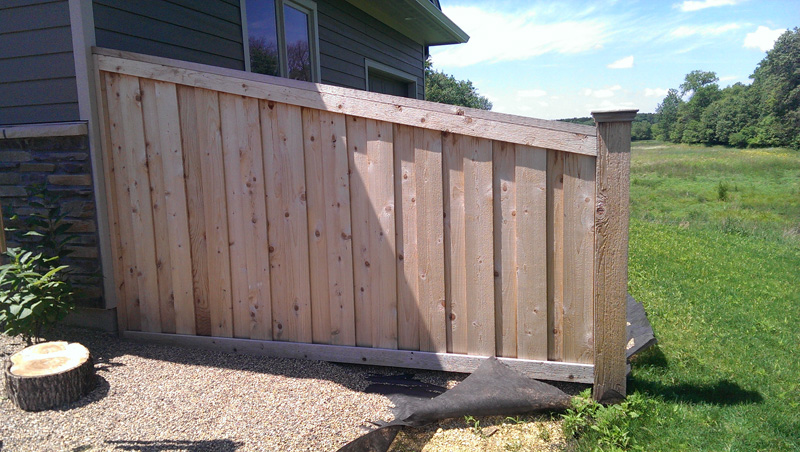 Choosing a fence can be daunting because of the multitude of factors that have to be considered. Fortunately, a professional Blaine fence installation contractor can make things easier and significantly increase the chances of a person finding the right fence. Experts can use their experience and knowledge to meet all the fence-related needs of clients. They also offer customers the best selection of fence products to choose from.
Fence Installation Contractor
Choosing a professional fencing company is always encouraged. By hiring an expert, a person will benefit from their knowledge of the industry and experience. The experts know the best materials suited for different people and properties depending on their needs. Because of their experience, they will do a thorough job and the fence will be installed properly. Hiring them means that a client will have a fence made of quality materials that will meet the expected standards.
Fence Styles and Materials
A good fencing company knows the importance of giving clients a variety of options to choose from. Fences serve different purposes so many choices increase the likelihood of clients finding fences perfect for their properties, houses, and styles. Some of the popular fence options are vinyl, cedar, aluminum, steel, and chain-link fences.
Wood fences can serve different purposes and have a natural appeal. They provide privacy, offer protection, and can keep young children and pets contained. They are also unique and add to the aesthetic appeal of properties. Vinyl fences are popular mainly because they require minimal maintenance and last for a long time.
An increasing number of homeowners are choosing ornamental fences. These fences add not only aesthetic value but also function. They are durable and come in many styles. Some of the best materials for ornamental fences include steel, aluminum, wrought iron, and vinyl. Chain link fences are also great for property owners because they are affordable and durable. Cedar fences are an ideal choice for people who want the classic fence look.
Blaine Fence | Arrow Fence Can Help you Choose the Perfect Fencing
Some factors that a person has to consider before choosing a fence include the purpose, materials, and cost. The wide array of products to choose from is ideal for clients because their choices are not limited. For the process to be made less daunting and to produce the best results it is always advisable for a person to hire a professional fence installation contractor. This is an important step towards finding the perfect fence for the property.