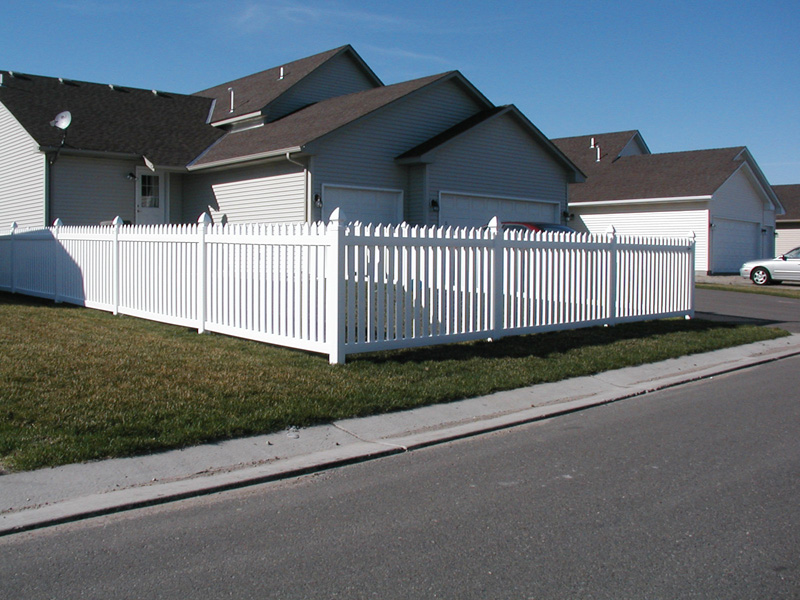 Choosing a fence can be a daunting process. There are several factors you have to take into account including your needs, fence types, and materials. The good thing is we can help make the decision easy. Our Andover Fence Company has extensive experience in the industry. We have a reputation of providing high-quality services and products to our customers at affordable rates. You cannot go wrong by hiring us. If you are not sure of the fence to invest in, here are some good options.
Wood Fences Installation Andover
Wood fences have a natural appeal. They can provide safety and privacy, help contain young children and excited pets, and muffle sounds. They can also enhance the look of your property. There are several wood fences you can choose from and they can be paired with varied fence and post tops.
Vinyl Fence Installation Andover
Vinyl fences are popular because they are maintenance free and are known to last for years. They come in different styles and colors with a variety of choices of post tops. You will have many options to choose from depending on your style, needs, and taste. You can easily find a vinyl fence that will suit your property.
Ornamental Fences Installation Andover
Ornamental fences are not only suitable for aesthetics but also function. They are also durable and can be cost-effective depending on the type of materials used. They also come in different styles, which increases your chances of getting the right fence.
Chain Link Fences Installation Andover
Chain link fences are a good option because they are durable, will last for years, and are affordable. The fences are good for keeping pets in while still allowing sunlight and breeze through. You can pick from several styles including the California, galvanized, and vinyl coated style. The choice of the one to install should be based on your preferences.
Andover Fence Company | Installing Spectacular Fencing Throughout Andover MN
It is crucial to evaluate the features and pros and cons of the varied fence types before picking your fence. We always advise our clients to take the time to compare fences. We work with them through the entire process and even after installation. Our knowledge in the field and experience can help you pick the right fence between the varied options including vinyl, wood, ornamental & chain link fences. If you need more information on fences that would help you make an informed decision contact Andover Fence Company. We know what people need and we can provide what you want.