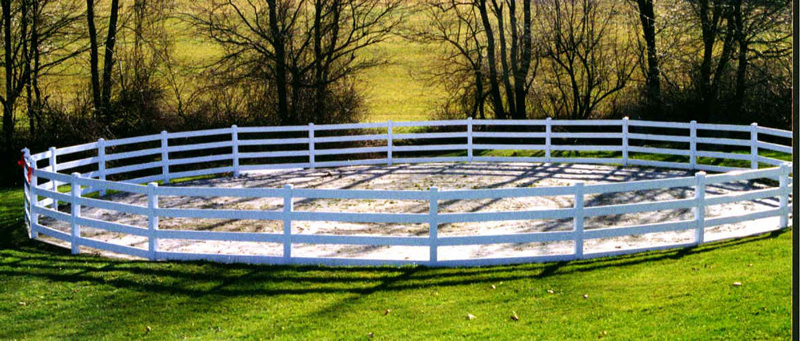 Depending on your needs you can choose a variety of fences that meet your expectations. Hiring us guarantees that we will install a fence for your property that is perfect for your style, and house or property. Some fencing styles our Andover Fence Company Specializes in are Vinyl, Wood, Ornamental (Steel and Aluminum) and Chain Link. With every fence installed we suggest at least one Fencing Gate as well. Below we describe more about the specific fencing materials we offer our Minnesota clients.
Andover Fence Company | Vinyl Fences
Many people in Minnesota are opting for vinyl fences because they are maintenance free and durable. If you want to keep your fence looking brand new you simply have to regularly hose it down. We install vinyl fences that come in a variety of colors and styles with varied post tops. You should definitely contact us if you want an effective and suitable vinyl fence for your property.
Andover Fence Company | Wood Fences
Many people, especially in Minnesota, appreciate the classic fence look offered by cedar wood fences. Wood fences are ideal for varied uses and have a natural appeal. Depending on the style you choose, they can help you to limit the sights in your yard, muffle sounds, or contain young children and pets. They can also keep individuals out, establish property lines, and enhance the look of your house or property.
Andover Fence Company | Ornamental Fences
Ornamental fences are ideal for an individual who values both functionality and aesthetics. They are cost-effective depending on the material used, and durable. The fences come in different styles, which gives you a variety of options to choose from.
Andover Fence Company | Chain Link Fences
A chain link fence is known for its affordable pricing in comparison to other fences, and durability. Chain link can be convenient if you have a pet that you want to keep in the yard while also enjoying the sunlight and breeze. The fences come in three styles. These include the vinyl coated, galvanized, and California style.
Highly Rated Andover Fence Company
The decision on the style to pick should be made based on their benefits, and your needs. It is important that you choose the right fence for your property. This can be achieved by working with our company, Arrow Fence Co. Our years of experience and expertise will enable us to help you to make the right decision. Call us for a free, on-location fence installation estimate at (763) 755-0088.
We are proud to be a highly rated fence company on Google and also a highly rated fence company on Facebook!